FIRESTORM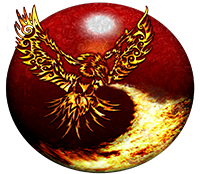 SL VIEWER
---

Download Page
Release 6.5.3.65658

Change Log
Latest release info

Firestorm Wiki
General Documentation
and Tutorials


---
Firestorm is developed for Windows, Linux and Mac OS X operating systems.

---
FIRESTORM VIEWER UPDATE AVAILABLE!
New version 6.5.3.65658 available with several great new changes!

SOME OF THE HIGHLIGHTS:

360 Snapshot Tools
Allows you to take photos that cover all 360 degrees around you. Your audience can then click and drag on your photos to look around. This is super cool. Great job, LL, for putting this together! More info on this feature can be read here: https://community.secondlife.com/blogs/entry/8853-introducing-the-360-snapshot-tool/

Performance Floater
Shows you in real-time what parts of the scene are taking the most time and slowing down your graphics (lag). In particular, this first release focuses on avatars and allows you to see which avatars are truly lagging you, and also allows you to examine your own attachments to see how they perform.

Autotune
Allows the viewer to automatically manage some of your graphics settings in order to give you the performance level that you request, and keep you there. It's like autopilot for lag! You set the target FPS (frames per second) you want, and Autotune will do its best to keep you there by dynamically adjusting your settings from scene to scene!

---
PROBLEM WITH 360 DEGREES SNAPSHOT

Downloaded and upgraded my existing viewer but the 360 degrees snapshot does not work!
The Preview window remains gray and clicking the buttons on the left have no effect.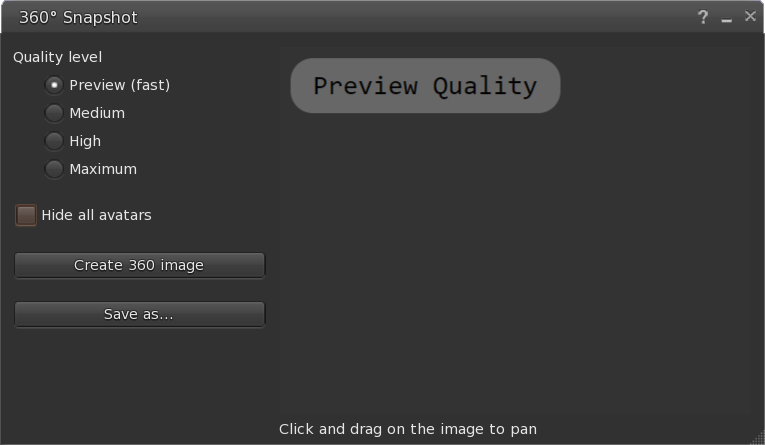 ---